A person's character and the way they will lead their life is determined to a greater extent by their education. Education is the base of a person's lifestyle. In India, IIT & IIM are famously known for producing masterminds who go on to develop maestro business ideas and becoming rich with their innovations. Similarly, there are some of the most renowned institutes and universities around the world who are famous for producing billionaires. Listed below are some of those educational institutes from around the world who have helped many billionaires in getting their graduations and making them a successful example to the world that they are today.
1. Steve Ballmer
Net worth: $51.5 billion
College: Harvard University
One of the richest people in the world, Steve is an American businessman and an investor. He succeeded Bill Gates as CEO of Microsoft from 2000 to 2014. Currently, he owns the Los Angeles Clippers of the National Basketball Association (NBA).
Steve was a friend and college mate of Bill. Both of them met at Harvard University when they joined their graduations programs in 1973. Steve graduated in B.A. in applied mathematics and economics in 1977.
2. Sergey Brin
Net worth: $53.6 billion
College: Stanford University
An American computer scientist, business tycoon and an Internet entrepreneur, Sergey Brin is the co-founder of Google along with Larry Page. He is the president of Google's parent company, Alphabet Inc. He is currently the 13th richest person in the world.
Brin graduated in computer science from Stanford University on a graduate fellowship from the National Science Foundation. Apart from this, he has also received a Bachelor of Science degree from Department of Computer Science with honours computer science & mathematics in 1993 from the University of Maryland, where his father used to be a mathematics professor.
3. John Mars
Net worth: $28.9 billion
College: Yale University
Founder and Chairman of Mars Inc, John Mars is an American businessman. It is an American Manufacturer company which produced confectionery, pet and other food products along with animal care services. Mars is currently the 32nd richest person in the world.
John has pursued Bachelor of Arts & Bachelor of Science from Yale University. He also holds a diploma from The Hotchkiss School.
4. Charles and David Koch
Net worth: $42.5 billion
College: Massachusetts Institute of Technology
Famously known as the Koch Brothers, Charles and David Koch are the only two of the four sons of Fred C. Koch, the founder of Koch Industries. Both the brothers are American Businessmen, philanthropists, political activists, and chemical engineers. The brothers together run the Koch Industries' business, the 2nd biggest company of USA. They are also known for their noted political work.
Charles Koch graduated from the Massachusetts Institute of Technology. He holds a Bachelor of Science (B.S.) in General Engineering in 1957, a Master of Science (M.S.) in Nuclear Engineering in 1958, and a second M.S. in Chemical Engineering in 1960.
David Koch also attended Massachusetts Institute of Technology (MIT) and holds a bachelor's (1962) and a master's degree (1963) in chemical engineering.
5. Jeff Bezos
Net worth: $113.1 billion
College: Princeton University
The richest man on earth, Jeff Bezos. He is the founder of Amazon.com Inc and Blue Origin. He is also the CEO & President of Amazon.com Inc. He also owns of The Washington Post. Apart from all this, he is an American technology entrepreneur, an investor, and a charity donor.
Jeff Bezos has graduated with a Bachelor of Science degree in electrical engineering and computer science from Princeton University in 1986.
6. Elon Musk
Net worth: $19.9 billion
College: University of Pennsylvania/Queen's University, Canada
Also known and compared for being the real-life 'Tony Stark' from the famous movie and comic series of Marvel, Elon Musk is an innovator, a technology entrepreneur, an investor, an engineer and a businessman. He is renowned for finding the famous space company SpaceX. He is the CEO & lead designer of SpaceX. Not only this, but he has also co-founded and the lead product architect of Tesla, the famous e-vehicle technology company. Apart from this, he co-founded Pay-Pal, a payment digital interface and application, OpenAI and The Boring Company. The list of his work, innovation and achievement is so long that it needs a separate blog mention.
Elon is the 40th richest person in the world and ranked as 21st most powerful person in the world by Forbes.
Elon holds a degree in economics from Wharton School and a degree in physics from the College of Arts and Sciences in the University of Pennsylvania. He also holds a PhD in applied physics and material sciences at Stanford University which he got in 1995. When he was 17, he moved to Canada to study at Queen's University.
7. Andres Santo Domingo
Net worth: $4.1 billion
College: Brown University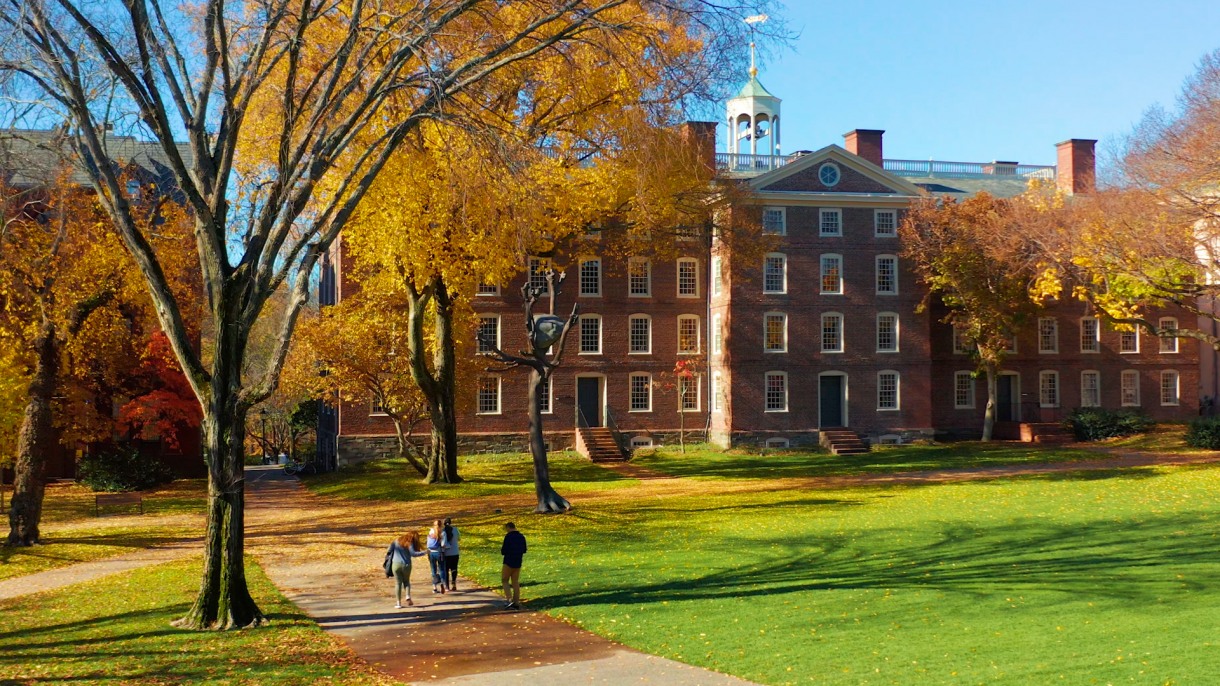 Andres is a Colombian-American financer and a philanthropist. He is the son of Colombian Billionaire, Julio Mario Santo Domingo. He inherited a part of his father's estate after he died in 2011.
Andres graduated in Bachelor of Science/Arts from Brown University in 2000. Apart from this, he also holds a bachelor's degree from Harvard University in History. He also went to Hotchkiss School for his education.
8. Gordon Moore
Net worth: $10.4 billion
College: California Institute of Technology
The Chairman and the co-founder of the famous tech company Intel Corporation; Gordon Moore is an American businessman and an engineer Corporation. He has also authored Moore's law.
Gordon has attended Sequoia High School in Redwood City and went to San Jose State University. Further after two years, he transferred to the University of California, Berkeley where he received a Bachelor of Science degree in chemistry in 1950. Later that year, he enrolled at the California Institute of Technology where he minored in physics and received a PhD in chemistry in 1954.
9. Warren Buffet
Net worth: $103.7 billion
College: Columbia Business School, New York City
One of the richest persons (3rd richest to be precise) in the world and probably the best investor as well. Apart from this, he is an American business tycoon, a speaker and a philanthropist. He is the CEO of Berkshire Hathaway.
Warren graduated from Columbia Business School in the 1950s. He credits the University for moulding his investment philosophy. He learned the concept of value investing pioneered by Benjamin Graham. After this, he also went to the New York Institute of Finance and enhanced his economics background. After his graduations, he soon began to undertake various business partnerships. One of his business partnerships were even with Graham himself.
10. Bill Gates
Net worth: $82 billion
College: Harvard University
Renowned for finding one of the biggest computer technology company in the world, Microsoft, Bill gates is the 2nd richest and formerly the richest person on this planet. He is an American business tycoon, investor, author, philanthropist and a humanitarian. He has held positions at Microsoft as Chairman, CEO & Chief Software Architect
In 1973, Bill Gates enrolled for a pre-law major at Harvard but he took mathematics and graduate-level computer science courses. There he met Steve Ballmer who became his successor CEO at Microsoft. Although Gates dropped his graduation at Harvard in 2 years only to find Microsoft, Ballmer stayed to complete the graduation and later join Bill at Microsoft.
Although Bill Gates currently holds honorary doctorates from various universities around the world including Harvard & Cambridge universities as well.